Testimonials

Nooski traps have been approved for sale by defra England, Wales and Scotland.

Tested and approved by Central Science Laboratories, United Kingdom.


The NOOSKI Trap System has been tested by Landcare Research New Zealand on wild-caught norway rats and passed the welfare guidelines for kill traps set by the New Zealand National Animal Welfare Advisory Committee, NAWAC.

---
Customer Testimonials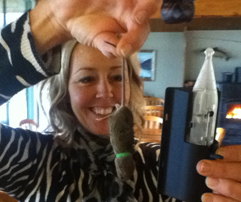 Whether it's a 400gram Norway rat or a tiny mouse, we would like to hear your NOOSKI trapping story, please send us an email at [email protected].
I have been using the Nooski trap for years now. It is highly effective. Theres no mess, the mice perish quickly and without suffering. Going from traditional snap traps which often hurt the mouse but don't kill i see the Nooski as far more humane and cleaner. With old snap traps I had instances where a mouse was injured badly by the trap but still alive - suffering for hours or longer until it was noticed and had to be killed.
The Nooski trap doesn't fail, it kills every time, never leaves blood, never leaves a suffering or struggling animal. I leave traps in carpeted areas, with no worry that there could be blood or a mess to clean. The cleanup and reset is so easy, you dont have to release the mouse from the trap you can just take a bag and pick the mouse right up from the floor.
I have yet to have a trap with the bait stolen. These are reliable as can be. I threw all my old snap traps away I use this design exclusively now and am very happy with it. The shrouded design makes the trap safe too.
The trap is very economical too. The clean and mess free operation means you can use and re use the traps they never get dirty and the design doesn't seem to ever wear out.
Safe, reliable, clean, humane, and worry free. Nothing else on the market comes close to this.
R.C
Indiana, U.S.A.
As an engineer with many years of designing products I have to say the Nooski mouse trap is astoundingly good. We recently moved to a rural property in Northland and encountered a critter problem. A trip to Miter10 gave us three or four "solutions" to the problem but the Nooski outperforms them all and presents them in an easy to dispose of, mess free manner. My wife will not pick them up so that still falls to me but very easy. We need to get the rat version next to see if that works as well.
However great job on this product...
JB
Kerikeri, New Zealand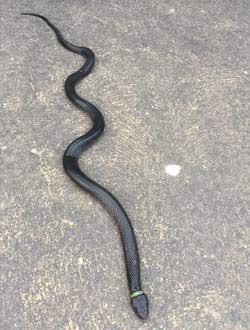 I've been using this device to catch mice for the past couple of months , it never fails but it was a surprise to see this lying next to the trap. Looks like they like peanut butter as well, who would have thought!
It's a red belly black snake, decent size probably 1.5 metres long. We live on a farm but this got caught in our trap set in the garage during the day.
Had reset the Nooski from catching a mouse overnight.
We have had a few snakes this summer close to the house, but glad the nooski was up to the challenge considering this was in our garage which is attached to the house.
It's the best trap we've ever had by a country mile
Brad
Australia
Hi, Just like to let you know that the nooski mouse trap is still the best on the market. I have had them for about 2 years now and they are BINGO every time I put them out when their are mice around. Never misses. Still the best thing since sliced bread.
Every home should have one or two.
Regards,
Jos
New Zealand
I am one happy person. I've been trying to catch a mouse at our place for over a month. I went to Mitre 10 Mega yesterday and took a punt on your product, which sadly I'd never heard of before. Literally a few hours after setting it up, in the day time, a noise was heard and we nabbed that jolly mouse, complete with green rubber band around his neck. We are thrilled and will be using your product for ever and ever. Mousetraps have nothing on your great product and have shared with all of my workplace.
Happy Monday Nooski.
Cheers, Mouse Catcher Brendon, PS I'm scared of them really.
Brendon Katie Egan
New Zealand
Thank you, thank you, thank you. I've been attempting to catch what I thought was a single mouse for 2 months now with conventional traps with absolutely no luck. I was starting to feel like Bill Murray in Caddy Shack, I had mice that could devour pumpkin seeds and lick the of peanut butter clean off my traps, I even super glued a small dog biscuit to one trap and they still got away with the food. Then I went to my local Bunnings fully prepared to spend $40/50 on a sonic mouse trap when I spotted the NOOSKI. Only been a day since setting the NOOSKI for the first time and so far the tally is Randy-3, mice-0. I'll be keeping a couple of your traps set around the house all the time now.
Randy Perrett
Australia
I highly recommend your product to anyone looking for any type of rat/mouse trap and here is why.
Several months ago the ceiling in my kitchen sustained water damage from a roof leak. I replaced the drywall but never filled a very small gap above the cabinets. Last week I noticed that some bananas that sit on my kitchen bar had small bites in them. I was not concerned because I have two 3 months old kittens. The following morning I found an apple had bites in it, so I searched my entire kitchen, but found no sign of a rodent. I then repaired the small gap and set up a video camera so I could record the culprit. To my surprise it was a huge rat, mind you I have never in my 43 years of life ever had to deal with a rodent in my home. I went to my local home improvement store and ran across your product. Your rat trap was exactly what I was looking for, since I didn't want poison or the old style traps because of my cats and dogs. Last night, July 2, 2017 I set up the video camera, put all the animals up and baited the rat trap with banana, 2 hours later the huge rat made its appearance. The rat was very hesitant of the trap and left. I went back to the trap and placed a small amount of wet kitten food on top of the banana. I went back to my room to watch the video camera, 5 minutes later the rat was back. This time the rat was extremely courteous and within 3 minutes, it was dead and I caught it all on video! It was fast and mess free, your product is awesome.
Danielle O'Neal
USA
It's an age-old proverb, "build a better mouse trap"," and many have tried. Straight up, you lot have done it! Clean, clinical, effective and easy to use. Stick 'em wherever the mice go past and it won't be long before there's a dead one only 20cm from the trap – roof spaces, behind the fridge, in the shed... they just plain work. Thank you Nooski!
D Franklin
Kangarilla, South Australia
Have to admit I was a bit iffy about buying one of these traps as I had never heard about them before and because our house has a mouse issue at the moment wanted something that would be sure to work.
Did some research and noticed it was made in New Zealand but still not sure as I had never heard of it... But I bought one, set it, and was sitting in bed watching something on my laptop and SNAP first catch mouse dead. Pick up, Reload, Peace of mind ... I will be recommending these traps to anyone I know now.
G Sutton
I love this device. Tacoma, WA, a port city, is a vacation spot for high-living rats. I have been trapping rats here in every home I have ever lived in since I moved here from CA. I always used the old standby snap trap or bait them once they are no longer getting into the house. I have had every horror story known to man happen to me with respect to rats. So, 3 days ago I hear noises in my walls. I went immediately to the store and bought 4 snap traps and 1 Nooski. I loaded them all up knowing the rat was still roaming inside my walls. Peanut butter in every trap. 4 snappers, 1 Nooski. The rat sounds stopped that night. I rested and woke the following morning to find all of my snappers had been licked clean of bait. The rat ate well. I looked at the Nooski and did not notice a rat in or near the entrance, but then I looked about a foot to the right and saw a still and lifeless, big mama rat. My roof is now patched. I threw away the snap traps, since they are now worthless. I will definitely by another Nooski and recommend them to friends.
Tacoma, WA
I have one of these mice traps at our place they are brilliant. I love how I don't have to touch the mouse, didn't realise there are rat traps also, these will be good on our orchard.
C Miles
Bought a Nooski mouse trap recently to replace the old traps we had, and it came in use very quickly. Half asleep at night I heard what I thought was a mouse on a plastic bag in my room, so I went to grab the trap. I put a bit of dark chocolate with nuts inside as bait and then placed it where I had seen the mouse last. Within 3 minutes the trap had set of and the mouse was taken care of, it was absolutely brilliant, easy to set and it was a quick and lethal kill, just as advertised. Very happy with this product, I definitely recommend it!
J Blair
I am just writing to say how happy I am with my purchase of 1 nooski mouse trap.
Having a few backyard chickens means that with chickens also comes mice.
I have been trying snap traps - the bait goes missing and no results, 2 live traps where the bait is gone and no mice to be seen.
So far the Nooski trap is 3 for 3. I have set it for 3 nights and each night it has been successful. Finally, a system that outsmarts the mice!
I am one very happy customer.
Thanking you very much,
R Weir
Ipswich, QLD
To say I'm impressed is an understatement. Seen a mouse around the house trying to get into the dog food. Bought Nooski at Bunnings yesterday. Set the trap last night and by lunch time today when I went past the trap 1 dead mouse, less the 24 hours to catch what others could not. Absolutely fantastic. Have reset, hopefully no more.
Jon-Paul
Perth
Nooski is the best thing since sliced bread. Fantastic design, very tidy and clean, no mess no fuss. Whoever designed it should get a medal.
Jos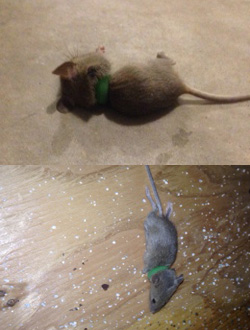 Bought the trap two days ago. Two days, two kills.
I will never buy another snap trap again.
M Parrott
Idaho, USA
Just used one of your products (Nooski Rat Trap) to clear out our raw material store of rodents - took 2 days and wham, Daddy's gone! Very effective tool & will be buying ½ dozen more to keep the factory rodent free.
P Webster
Awesome trap invention.
We are here to say brag how awesome this mice trap works. We went out to purchases few types of traps, and we saw this Brand and went home to read the instructions. It is very easy to set up. We love the idea of extra rings that came along with the trap. As bait we used nuts and peanut butter into the plastic tube. Within 10 minutes being home and setting it up, we heard noises, and the trap caught one. This product was worth it to buy and we set it up again with the same bait.
I would recommend this product to anyone. Thank you thank you a million times.
Angela, Alberta
Canada
Spotted a mouse running around the house, set 4 conventional traps: nothing; bait gone. Bought 1 Nooski from Bunnings... 2 hours later dead mouse... perfect. Waiting to see if there are any more.
Peter
Sydney Australia
I have used a lot of traps over the years but it is the Nooski that has never let me down.
The main reason I love it is it is so clean to use. I have a bit of a phobia in regards to rats and used to just throw the rat with the trap out. With this I just use a double plastic bag and never even get close to touching the filthy little rats.
I have two of your mouse ones that work just as good.
Kind regards and thanks.
Chris
Auckland
This product is no doubt the most innovative invention for the average persons.
The slaying of vermin is quick therefore the animal does not suffer, death is
Instant. I urge all households to purchase this product and eliminate particularly
Rats.
Mrs Kristin Kemp
Morningside, Queensland
Well It Works As Advertised and Then Some!
I purchased your product at Bunnings after buying six snap traps that where cheaper and completely useless. Turns out our dog has a hankering for peanut butter and indecently has the bruises to prove it. I saw it on the shelf and initially baulked at the price compared to the other options available but I've got to tell you it has been worth every cent!
So far we are on a hit count of six and still counting - nothing I have ever seen works as cleanly or as effectively as this. The dog is happy the missus is stoked, I just think the only ones that are not impressed are Mr & Mrs field mouse! Both of them and their extended family have just been listed on the endangered species list.
Thanks again for a great product.
Harry
Just caught the big one!
Thanks Nooski
After almost taking off my thumb with a conventional snap trap, I was looking for another way to catch my rodent friend.
We live by a forest with lots of rabbits, so I wanted to find a way to catch the rat, and not the nose of the rabbit.
I just caught a large 6" (15 cm) rat that was destroying my hot tub.
I set the trap in the evening with peanut butter, caught him (or her?) that night.
I found him about 2 feet from the trap, dead.
Ready to catch the next one!
Rob Quiring
Abbotsford, BC Canada
I have used a Nooski Mouse Trap for about a year. I take no pleasure in killing mice but we live in the country and it must be done. The Nooski is quick, clean and deadly. It is an efficient killing machine and a superior product. It is, indeed, a better mouse trap.
Walt and Kay Covert
Oregon
Love the product!
Bought a NOOSKI Mousetrap from a distributor here in the UK and first night out: 'WHAM'. The reason why this is so great is that I am using it in my pigeon loft. This means that the trap remains set without harming the pigeons!
Great product.. Great Brand
Off to get the other two options!
Wesley Elkins
UK
Good product!
Just wanted to let u guys know that I think your product is great. I set it up and within 6hrs I had caught my rat! No mess no fuss.
Christo
Queensland, Australia
I purchased your mouse trap at Bunnings, but your rat traps were completely sold out.
Worked liked a dream and got 2 hits in under 12 hours. Very humane way of killing and easy to clean up after as well. Wonderful invention and kudos on a great product. Even better since it is New Zealand made.
Nihal Fernandez
New Zealand
I can not fault the Nooski mouse trap in any way.
It does exactly what it says it does with minimal fuss.
I have and will continue to highly recommend this product to friends and family.
The after-sales help and advice is fantastic too - great support from a very friendly team.
Lou
Auckland
I work at a local restaurant and mice are a constant problem. Having used snap traps with limited success, I was given a Nooski mouse trap to try.I couldn't believe how effective this mouse trap was, and so easy to use! I caught 8 mice in a week, 3 of those in one day, all with no mess.
Abbey Cosnett
Auckland New Zealand.
These traps have a number of advantages over current technology. They are a complete unit in themselves (i.e no need for special covers as for snap traps ) and they are considerably smaller.
Fin Buchanan
Programme Manager Biodiversity Threats
Department of Conservation
New Zealand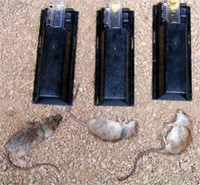 Rats are always a problem at the vineyard, the NOOSKI traps have finally provided a solution that is safe and actually works, 3 out of 3 in one night.
Luc Desbonnets
Viticulturist
Waiheke Island
New Zealand
...I will be showing it (The NOOSKI Trap System) at demonstrations I give to various bodies... I used 5 traps last evening on a farm and had 5 good kills so tonight it will [be] 10 traps!!
Owen W. Metcalfe
The GREEN PEST CONTROL Co.
United Kingdom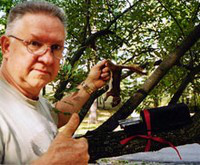 Just a short note about the NOOSKI trap system.
Fantastic, Fantastic, Fantastic.
We have tried under actual conditions your new trap system. I could talk for hours but: anyone who needs proof, we have the actual proof...
...One parting note, birds and larger squirrels and other non-target species are not usually prone to be a victim because of the unique design of this trap.
Ralph E Bola
Northeast Michigan School of Wildlife Art
Michigan, USA
We live on a lifestyle property and have found it difficult to control the rat population in a humane and poison-free way. A couple of years ago we bought a rat-catching dog and he has been a great help at catching rats during the day. 
When we heard about the NOOSKI rat trap, it really appealed to us because it's humane, bloodless and safe to use around other animals. Within the first 24 hours of setting the Nooski rat trap, it had started working for us. It caught a massive rat, which we found lying about 1 metere from the trap. We would recommend the NOOSKI rat trap to anyone who wants an effective, humane and worry-free rat trap!
Roger and Jennie Wills
New Zealand
Hi,
My name is Chris from Sydney Australia,
For the past 2 weeks I have tried everything to kill some field mice that have been in my garage.
I have tried everything to get rid of them but they just keep stealing the bait out of the snap traps...
I kid you not after buying a NOOSKI mouse trap, I had my first catch within 10mins of setting the trap! (pic attached)
I have now caught a dozen mice with them and gone and bought 3 x more traps. I had no Idea that I had so many Mice.
Thanks, Love the traps and have recommended them to several friends.
Chris, Australia