The NOOSKI MOUSE TRAP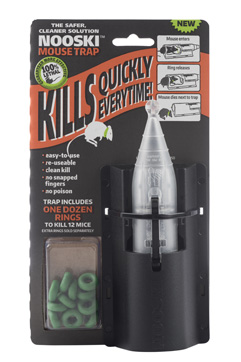 Without doubt this is "THE BETTER MOUSE TRAP". The cleanest most efficient kill trap you can buy. We guarantee you will never use a snap trap again once you have used a NOOSKI mouse trap.
Trigger Housing
Built from tough ABS plastic, the NOOSKI Mouse Trap is guaranteed to give 100% success, every time.
Safety Tunnel
Acting as the bait container as well as the safety tunnel. The safety tunnel allows you to set the trap inside without worry of pets or children setting it off. Simply throw in the dishwasher to clean off the peanut butter.
Dimensions
Length: 150mm, Width: 56mm, Height: 33mm, Weight: 50 grams.
"THE WORLD'S FIRST SPRINGLESS KILL TRAP"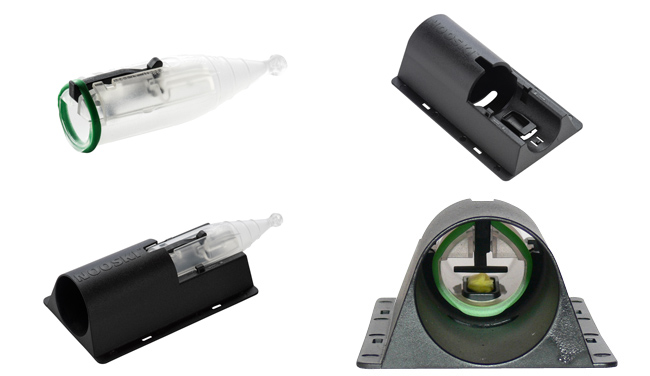 I have used a Nooski Mouse Trap for about a year. I take no pleasure in killing mice but we live in the country and it must be done. The Nooski is quick, clean and deadly. It is an efficient killing machine and a superior product. It is, indeed, a better mouse trap.
Walt and Kay Covert, Oregon
Bought the trap two days ago. Two days, two kills. I will never buy another snap trap again.
Matthew Parrott, Idaho, USA