The NOOSKI RAT TRAP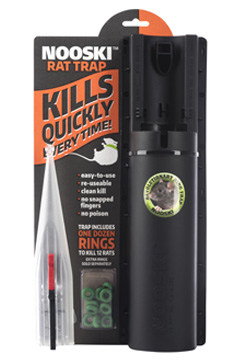 100% Lethal, No escape, this is what you want to be sure of when trapping rats. The NOOSKI springless rat trap will effectively kill the smallest Roof rat to the largest Norway rat.
Trigger Housing
Built from tough ABS plastic, the NOOSKI rat trap will give years of service. The dual leverage release mechanism makes the NOOSKI rat trap more sensitive than any other device, whilst having great resistance to misfires from vibration and movement.
Safety Tunnel
The safety tunnel is a dual purpose design acting as the bait holder as well as safety tunnel. Featuring a tamper proof locking system to prevent curious pets from accessing the trigger housing. Nooski Ltd still strongly recommends setting the trap out of reach of pets to be 100% safe.
Dimensions
Length: 418mm, Width: 91mm, Height: 68mm, Weight: 160grams.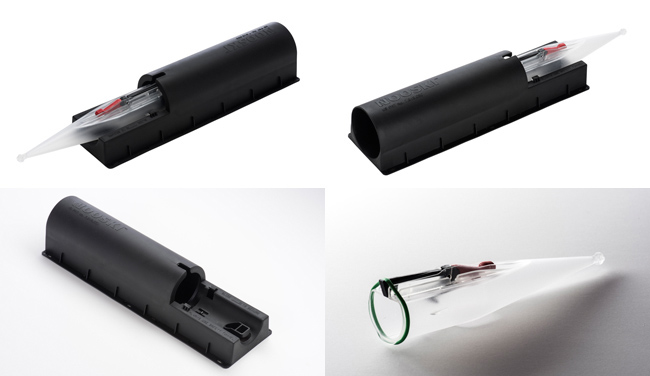 Just caught the big one!
Thanks Nooski
After almost taking off my thumb with a conventional snap trap, I was looking for another way to catch my rodent friend.
We live by a forest with lots of rabbits, so I wanted to find a way to catch the rat, and not the nose of the rabbit.
I just caught a large 6" (15 cm) rat that was destroying my hot tub.
I set the trap in the evening with peanut butter, caught him (or her?) that night.
I found him about 2 feet from the trap, dead.
Ready to catch the next one!
Rob Quiring, Abbotsford, BC Canada